We procure fresh seafood and carefully
selected seasonal vegetables on a daily basis.
Our goal is to become a bridge that connects producers and customers,
allowing them to experience the seasons through our cuisine and drinks.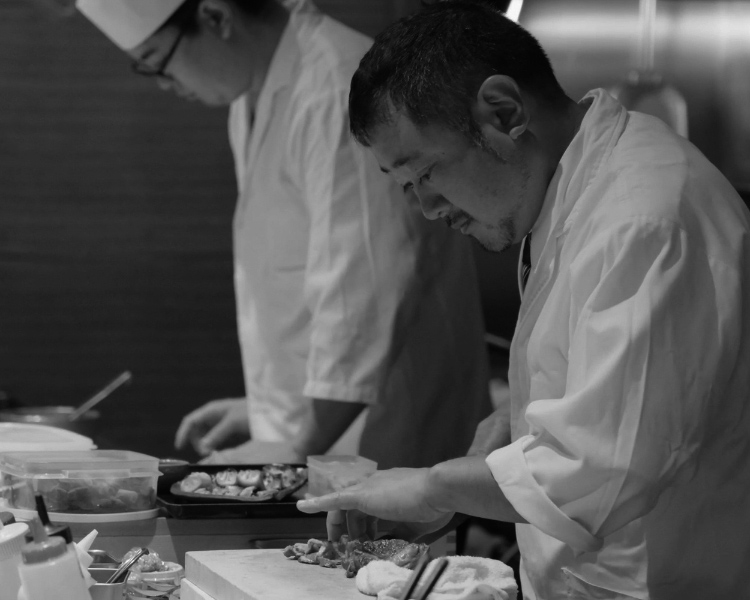 We personally visit the production sites and transform the "finest ingredients" we encounter there into dishes infused with our heartfelt passion.
All the main ingredients used in our dishes are sourced directly from the individuals we have personally met. From vegetables and fish to rice and miso, we aim to incorporate not only the flavors but also the essence of the land where each ingredient is grown and the character of the producers themselves into our dishes. This is our heartfelt desire and commitment.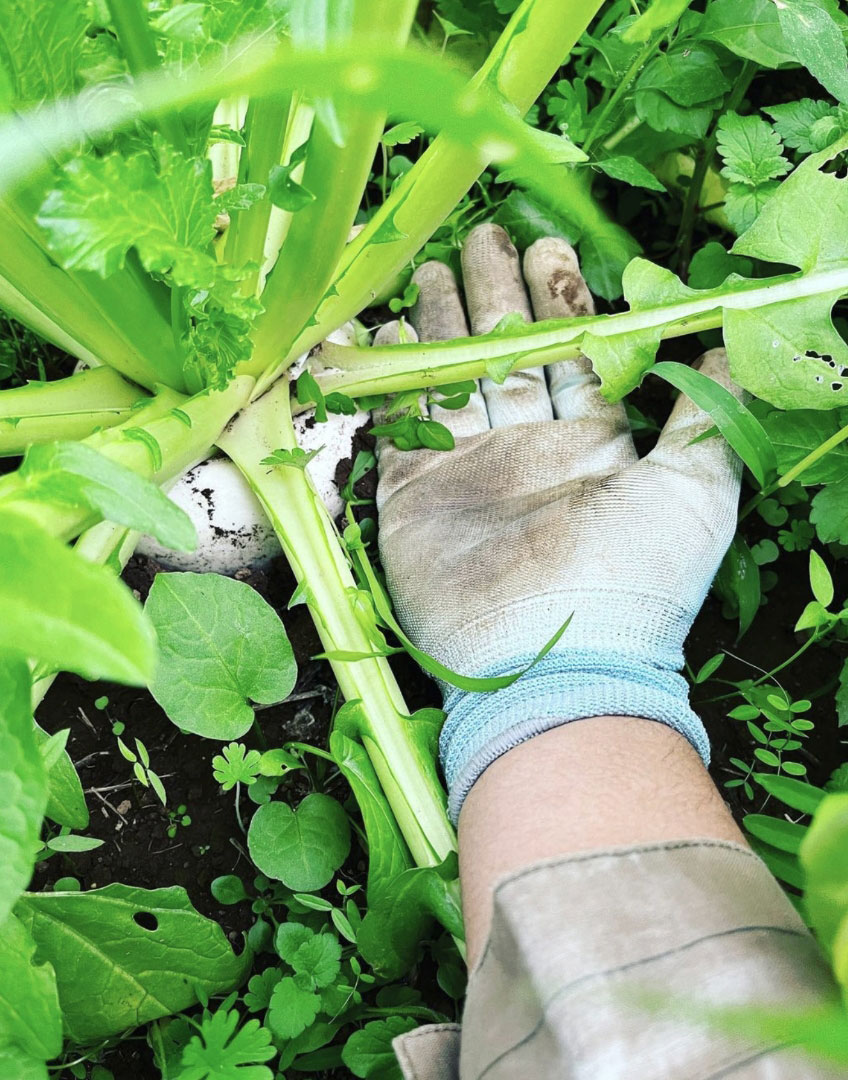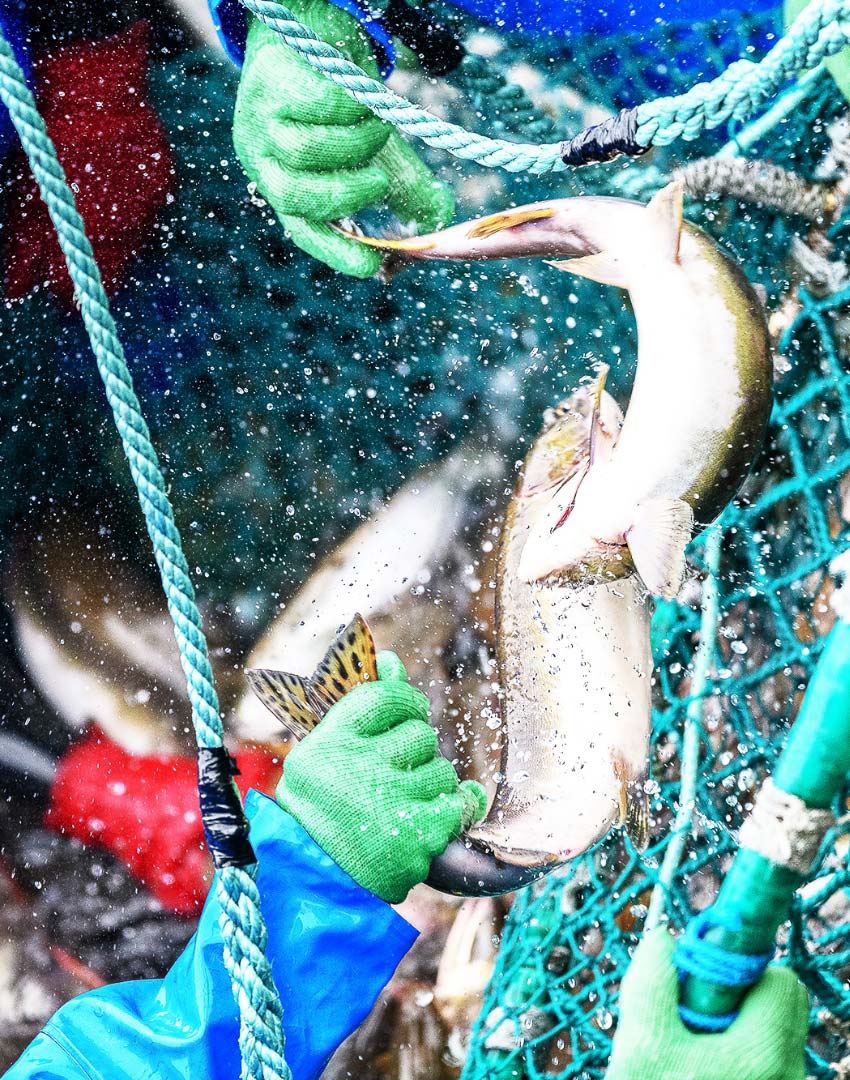 We place great emphasis on sourcing seafood directly from its place of origin. We strive to carefully time our procurements to bring the freshness of the season to the dining table, allowing the essence of each ingredient to bloom at its peak.
When it comes to WAKU, we are known for our dedication to sashimi! We source our seafood directly from the Miura Peninsula in Kanagawa Prefecture. Every morning, the freshest fish arrives at our shop, ensuring the utmost quality. Our ducks are raised freely and our dried fish is bathed in the sea breeze of Izu. We also offer vegetables that are grown with complete pesticide-free and organic cultivation methods. We want our customers to savor the most delicious ingredients at the perfect timing. It brings us joy to have our customers experience the seasons through our cuisine.
Sake and cuisine.
We propose the perfect pairing that enhances each other.
Just like our cuisine, we have an even greater commitment to our selection of beverages. Our owner, who has established close relationships with numerous breweries, has carefully curated an extensive collection of drinks, including Japanese sake, shochu, wine, whiskey, and spirits, with a focus on domestic brands.
We believe that the perfect beverage can vary depending on the dish being served. We aim for our customers to experience the synergy between the carefully paired beverages and dishes, allowing them to enhance each other's flavors. Whether it's a delicate sake with sushi, a smooth shochu with grilled meats, or a rich wine with our signature dishes, we have thoughtfully chosen the drinks to elevate the dining experience and provide a harmonious balance of flavors.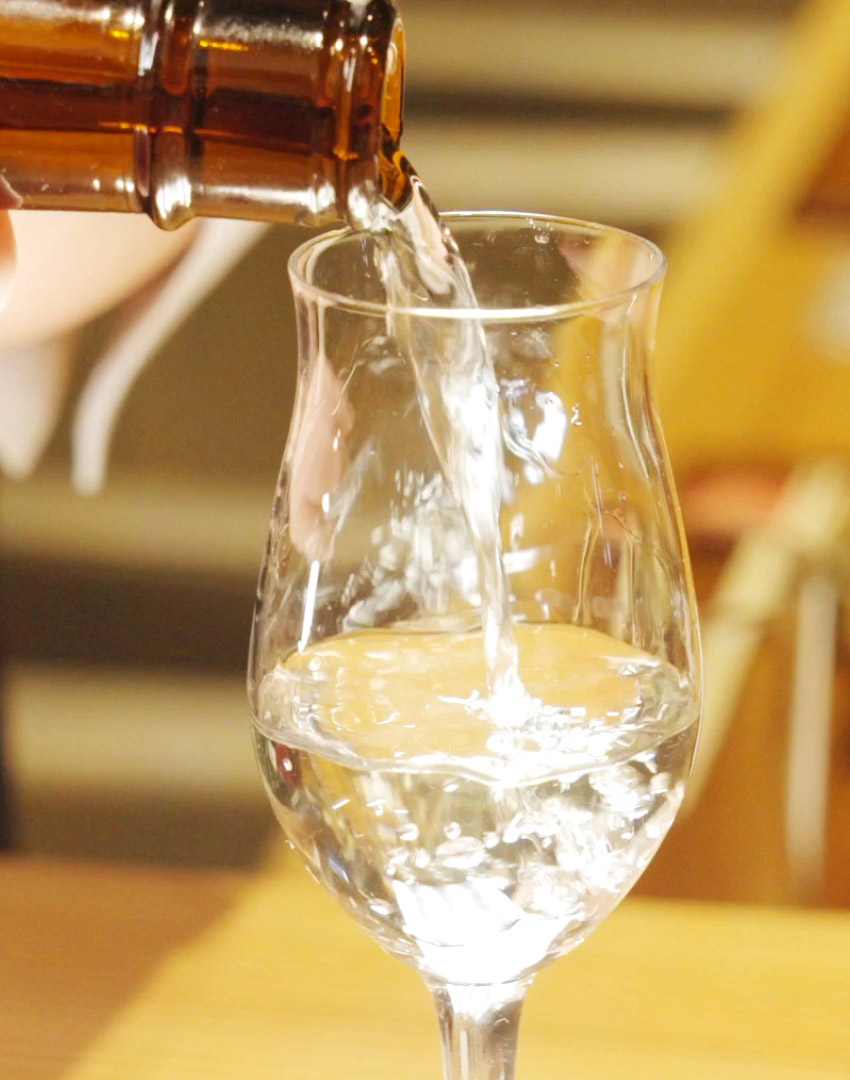 To all the producers